Category:
National Disability Prevention and Rehabilitation Week
45th National Disability Prevention and Rehabilitation Week
July 17-23, 2023
PLEDGE OF COMMITMENT
The theme for the 45thNational Disability Prevention and Rehabilitation Week, "Persons with Disabilities Accessibility and Rights: Towards a Sustainable Future where No One is Left Behind" highlights the importance of accessibility in the full realization of all human rights of persons with disabilities such as the fight to health, education. employment, political participation, protection from situations of risks and emergencies among others, on an equal basis with others. […]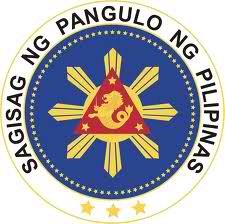 MALACANAN PALACE
MANILA
MESSAGE
My warmest greetings to the National Council on Disability Affairs, as you
spearhead the 34th National Disability Prevention and Rehabilitation
(NDPR) Week celebration, as chaired by the Department of Labor and
Employment.
In our continuing quest for equitable progress, the Filipino people are our
most indispensable resource, and their welfare is our top priority. We take
pride in the accomplishments of our persons with disabilities and their
contributions to our nation-building agenda. They are our paragons of
strength and determination, resilient and steadfast in fulfilling their great
potential among the movers of our nation.
May this occasion bring forth a stronger resolve in addressing the issues
concerning your sector. Rest assured that we in government remain
committed to safeguarding and promoting the interests of all our people, chief
among  these being the right to work in any office or industry setting and
reducing the index of marginalization. Let us work together to secure a just
society, where no one is left behind and every hardworking citizen is given
the opportunity to realize his dreams.
(ORIGINAL SIGNED)
BENIGNO S. AQUINO III
M A N I L A
17 July, 2012
DOWNLOADS:
Message from DSWD Secretary Dinky Soliman […]
ANNOUNCEMENT
The general public is hereby informed of the commemoration of the  33rd National Disability Prevention and Rehabilitation (NDPR) Week  on July 17 – 23, 2011 with the theme "
Making the Rights Real for Filipinos with Disabilities" (Isakatuparan ang Karapatan ng Filipinong May Kapansanan). […]
ANNOUNCEMENT
The Commission on Elections (Comelec) announces A PWD National Registration Week where persons with disabilities (PWD) will be given priority during voter registration from July 18 to 23, 2011.
Satellite Registration will be held in accessible venues in major cities such as SM malls and in barangays where there are many PWD registrants. For details please call the following numbers:
(02)-525-9345, (02)-527-0821, (02)-527-1892 or e-mail pwdcomelec@gmail.com
Download: Comelec Registration Continue Reading
BACKGROUND
The National Disability Prevention and Rehabilitation (NDPR) Week is an annual celebration of the national government being spearheaded by then National Commission Concerning Disabled Persons (NCCDP) by virtue of Proclamation No. 1870 issued in June 22, 1979 by then President Ferdinand E. Marcos. Subsequently, in August 19, 2000, President Joseph E. Estrada issued Proclamation No. 361 superseding Proclamation No. 1870 wherein the celebration of that weeklong event was spearheaded by the National Council for the Welfare of Disabled Persons, the forerunner of NCCDP and now the National Council on Disability Affairs. This public policy aims at paying tribute to millions of Filipinos nationwide and recognizing their valuable contributions in nation-building. Its primary objective is to stimulate public awareness on disability problems and concerns particularly issues on disability prevention, rehabilitation and equalization of opportunities for persons with disabilities (PWDs). The observance of this event is being commemorated on July 17-23 and shall culminate on the birthdate of Apolinario Mabini, the "Sublime Paralytic" on July 23.
In order to highlight the nation's efforts towards disability prevention and rehabilitation leading to the effective integration of persons with disabilities into the mainstream of society as mandated under Republic Act No. 7277 otherwise known as the "Magna Carta for Disabled Persons," President Gloria Macapagal-Arroyo issued Administrative Order No. 35 in May 3, 2002 "Directing All Departments, Bureaus, Government-Owned and/or Controlled Corporations, Government Financial Institutions, Local Government Units, State Universities/Colleges and Schools, and Other Government Agencies/Instrumentalities to Promote and Conduct Relevant Activities During the Annual Observance of the National Disability Prevention and Rehabilitation Week." The directive stipulates, among others, "that the funds necessary to carry out its provisions shall be sourced out by the concerned agencies from their annual appropriation, the amount of which shall not be less than one percent (1%) of each agency's total budget for the year or equivalent to the amount provided for under Sections 29 and 31 of the General Appropriations Act."
OBJECTIVES
The observance of NDPR Week has multi-faceted objectives as follows:
To stimulate public awareness on disability issues and concerns that will strengthen the involvement of the different government and non-governmental organizations including cause-oriented groups, civil society, self-help groups of persons with disabilities, the academe, professional groups and societies, local government units, business sector, the media and other entities of the society;
To serve as the vehicle of information for programs being implemented by government agencies and organizations of and for persons with disabilities that adhere to the promotion of the inherent rights and issues of persons with disabilities;
To encourage every Filipino citizen to take active responsibility in the upliftment of the economic and social conditions of persons with disabilities in our society, thereby encouraging them to take pro-active roles in nation-building;
To generate full media support on the celebration and other disability-related issues and concerns that affect persons with disabilities and their families; and
To develop and strengthen cooperation and partnership between and among the various sectors of the Philippine society for better understanding of disability issues and concerns.
[…]