The Philippine Australia Human Resource and Organisational Development Facility (PAHRODF) is pleased to announce that Australia Awards Scholarships in the Philippines is now accepting application for its 2018 intake.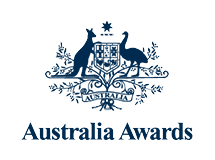 The Australia Awards are prestigious scholarships offered by the Australian Government to individuals in the Philippines who have the potential to contribute to the development of their country and become leaders in their chosen field.
The application process is open and competitive, providing equal opportunities to all eligible citizens regardless of gender or ethnicity including Persons with Disabilities. Deadline of application is on 30 APRIL 2017, for inquires/details on scholarships please contact scholarships secretariat at telephone number (+632) 638 9686 or through email address secretariat@australiaawardsphilippines.org or website http://www.australiaawardsphilippines.org/.