MALACANAN PALACE
Manila
MESSAGE
My warmest greetings to the National Council on Disability Affairs and the Department of Justice, as you observe the 2013 National Disability Prevention and Rehabilitation Week.
Enhancing the lives of persons with disabilities forms part of our national agenda to promote equal rights across all sectors. We are heartened by the leadership role that the Council assumes in this undertaking, as you help level the playing field and enable PWDs to seize available opportunities for their welfare and development. This weeklong celebration of the NCDA gains further relevance as we move forward in this period or revitalization, when the empowerment of all citizens is given priority, that they may rise to the challenge of nation-building: May you heighten public awareness on disability-relevant issues and concerns, and encourage everyone to be responsible for the mainstreamed advancement of Filipinos with disabilities.
Our administration is dedicated to serving the needs of our countrymen, regardless of gender, social status, religion, and physical condition. But these initiatives would be more meaningful if all sectors of society commit to acceptance and understanding, by letting go of the negative, discriminiating attitudes towards persons with disabilities. Let us uplift their condition, and bear in mind that their success is proof positive of our solidarity as a nation, and thus takes us closer to our vision of an equitably progressive Philippines.
I wish you an engaging, productive week.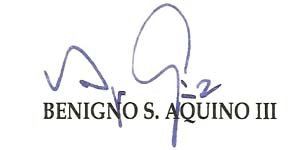 MANILA
17 July 2013
absolute best eight 80s characters for women
christina aguilera weight loss How Do I Treat Itchy Skin Blisters
But I couldn't leave without trying on a pair of capris
quick weight loss
The History of Oak and Walnut Furniture